Here at BrickFTP we love to maximize our workflow to get stuff done as efficiently as possible. Part of that is using the best apps out there. Here is a list of 21 apps that we use every day and that help us do more. Some of these are well-known but we've thrown in some niche ones for you Mac app gurus.
###1. Alfred
At its core, Alfred is a replacement for Spotlight but in actuality it's much, much more. If you're anything like us you're doing a million things at once on your computer and Alfred is a way to manage much of these tasks quickly and efficiently.
Launch apps with a keystroke
Search Google, Wolfram Alpha, IMDB and more
Run multi-step workflows
Run system commands like restart, lock and shutdown
Too many features to count… just check it out, you won't regret it.

###2. Bartender
For Mac app nerds Bartender is a must have. More and more applications are taking advantage of the menu bar and things can get a little cluttered. Bartender allows you to to take control of your menu bar.
Easily place menu bar icons into a Bartender folder
Hide system apps like the notification center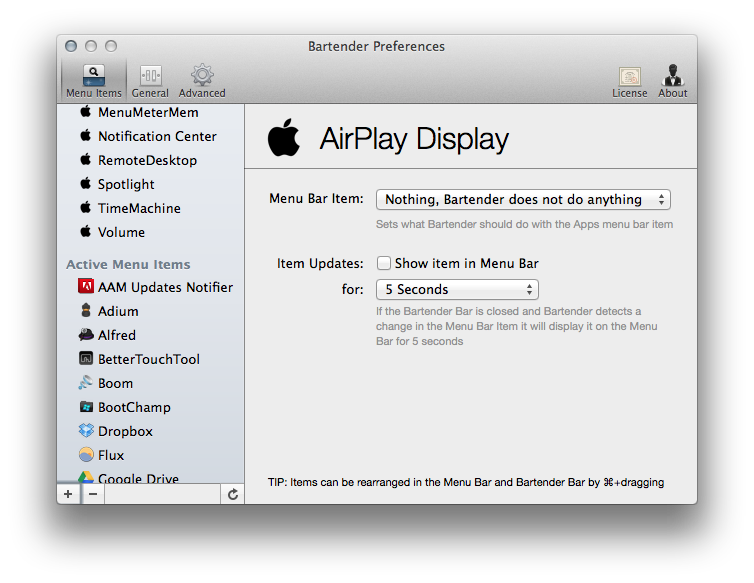 ###3. SizeUp
SizeUp is an OSX window management tool that makes it easy to move your apps and windows to partitioned sections of the screen using hotkeys. There are many window management tools out there, including some free open source ones, but SizeUp has a few particular benefits that make the price tag worth it.
The ability to set margins on any edge of the window once the hotkey is triggered. This is great for people who like to use the bottom two corners of their desktop as a 'scratch pad' for files. With most window managers, the window will be aligned flush so the bottom edge is against the dock, leaving very little breathing room. Use SizeUp to not feel so cramped.
SizeUp also allows you to change the 'Partition' amount so that it's not always 50/50. Perhaps you prefer 60/40 for your code/browser, or vice versa.
Intelligently handles project drawers in some apps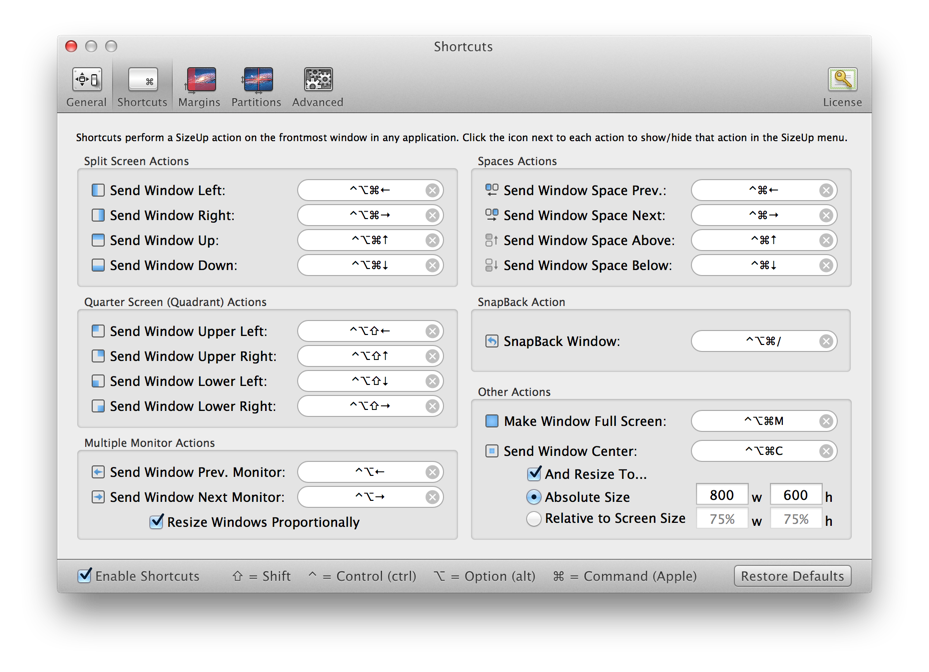 ###4. iTerm2
If you spend any time working in a console on your Mac, you've got to try iTerm2. iTerm2 is the modern Terminal.app OS X deserves. It goes toe-to-toe with all of the features you expect from a CLI and adds a bunch of much needed updates.
One of the most awesome features is its ability to trigger a full screen, semi-transparent console at the push of a hotkey. This means you can instantly access and hide terminal while you're working. When the console appears, the dock will hide temporarily. Some configuration tweaks are required to get it to work perfectly (there are an awful lot of settings), but it basically comes down to configuring a hotkey to toggle a visor that's set to full screen. Then you go to the iTerm2 website and find the command to make the animation instant so it doesn't fade (check their FAQ). If you need more assistance getting it set up exactly, just contact us.
Enough configuration options to make you ill
Mouse-less text selection and copying
Auto-complete
Growl support
Instant replay rewinds your terminal session to review what you've just done
We recommend installing oh-my-zsh for extra goodness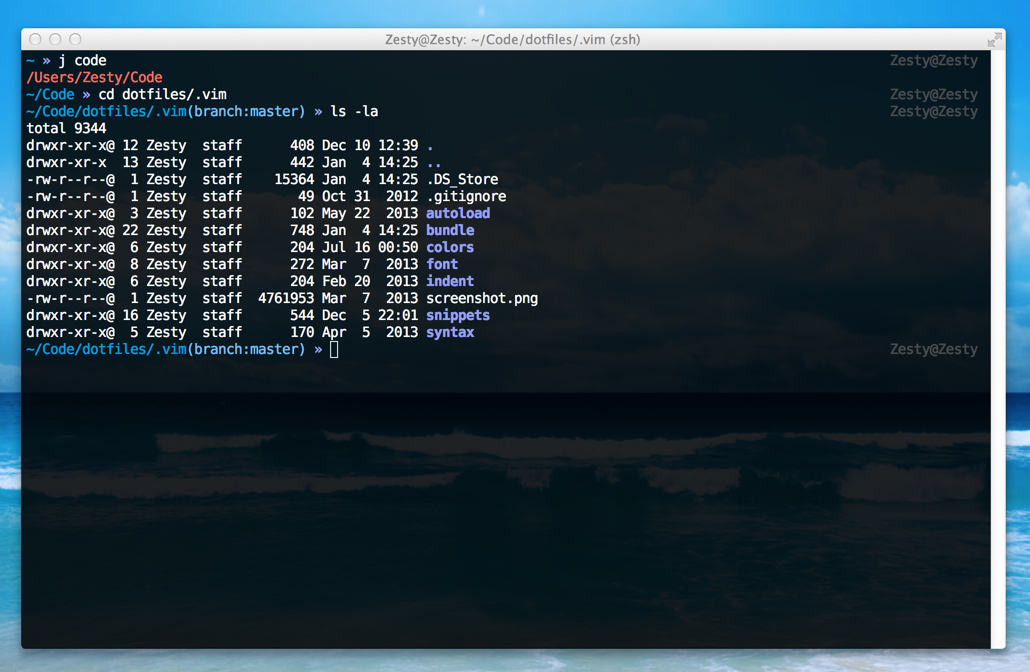 ###5. VLC
VLC is the king of all media players. It's open source, and comes with more codecs than you can shake a stick at. If you want to play any video, any time there's no better place to start than with VLC.
Huge range of supported formats and codecs
Supports up to 7.1 surround sound audio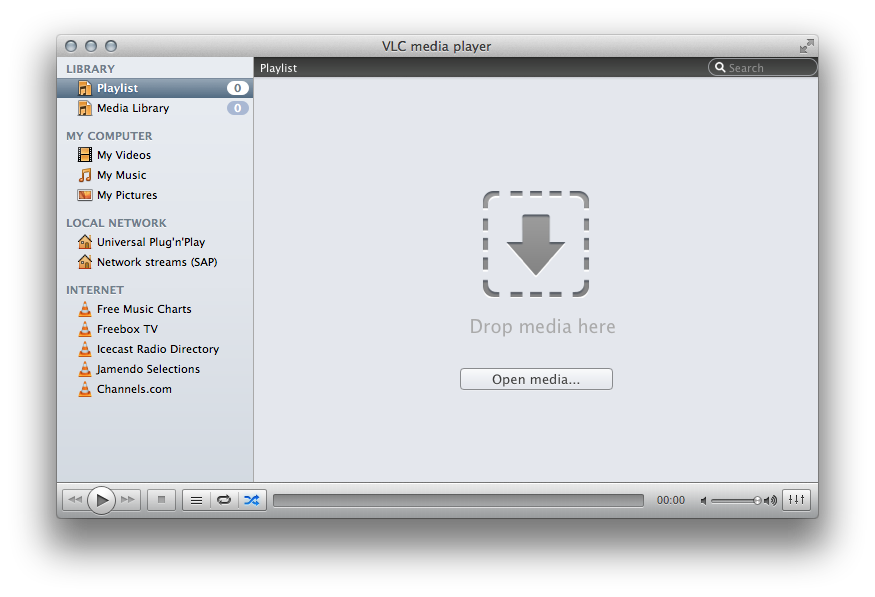 ###6. The Unarchiver
The Unarchiver is a hands down upgrade from the standard Archive Utility.app. We love it because it handles just about any compression format you can throw at it. One of the nicest features of The Unarchiver is its ability to delete zip files after they've been opened, so you you only need to click the file once, rather than unzipping it, and going back and deleting all the original zip files off your desktop.
Move archive to trash automatically after extraction
Compatibility with every major and most minor compression formats
Support for Zip64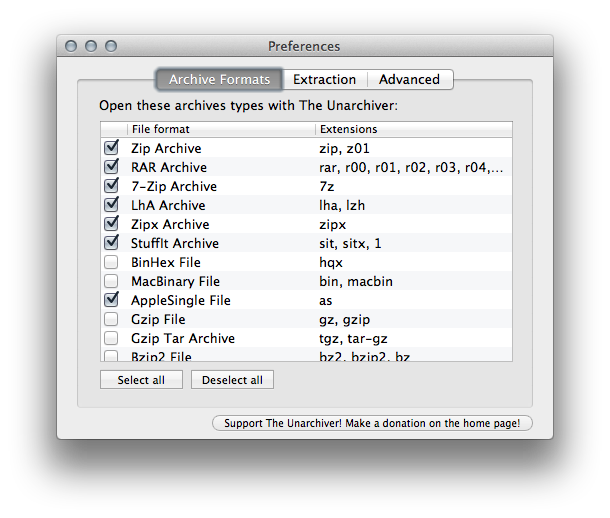 ###7. Transmit
It'd be an understatement to say we do a lot of our work with FTP. The team has tried every client under the sun and Transmit has managed to impress. It marries a feature-rich environment with a clean, modern interface. We're big fans of its convenient menu bar icon that makes it a snap to jump into your favorite FTP servers.
Support for FTP, SFTP, Amazon S3, and WebDAV
Mount your favorite servers like disks in Finder
Straightforward bookmarking system
Tabbed interface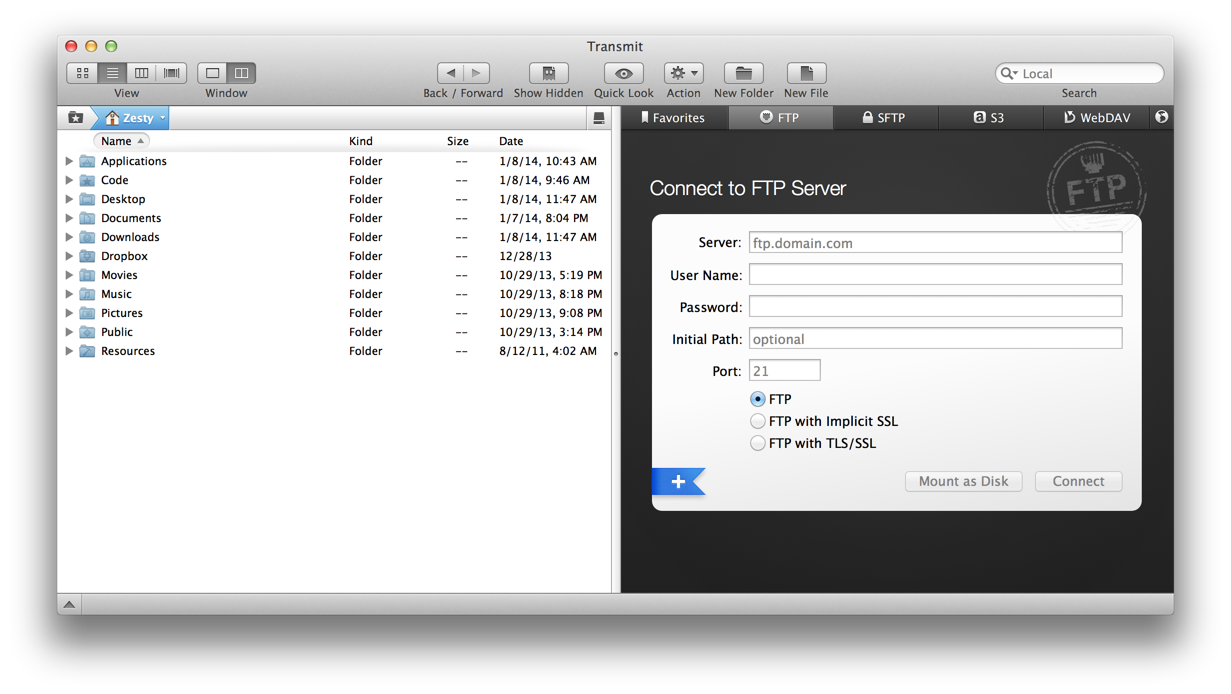 ###8. TimeMachineScheduler
One downside to the wonderful Time Machine backup system that comes with OSX, is its somewhat frustrating property to run every single hour, often 'freezing' your computer for a brief moment while it spins up the external drive and prepares the backup. TimeMachineScheduler allows you to fix this annoyance by setting your backups to happen at a more gracious interval.
Set backups to run at any interval from 1 to 12 hours
Option to skip backups during a specific time period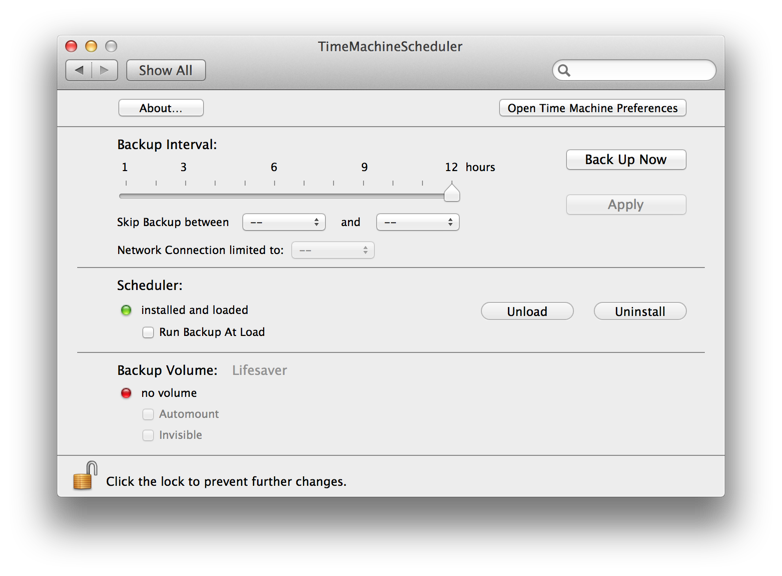 ###9. Skitch
Skitch, recently acquired by Evernote, is a simple annotation app. Quickly take screenshots, make notes and share it to your team. It can be a pain to open Preview to add notes to your screengrabs and Skitch works best by making it as easy and fast as possible to do just that.
Easily annotate screenshots
Upload and sync with your Evernote journals
Resize, crop and edit quickly from your menu bar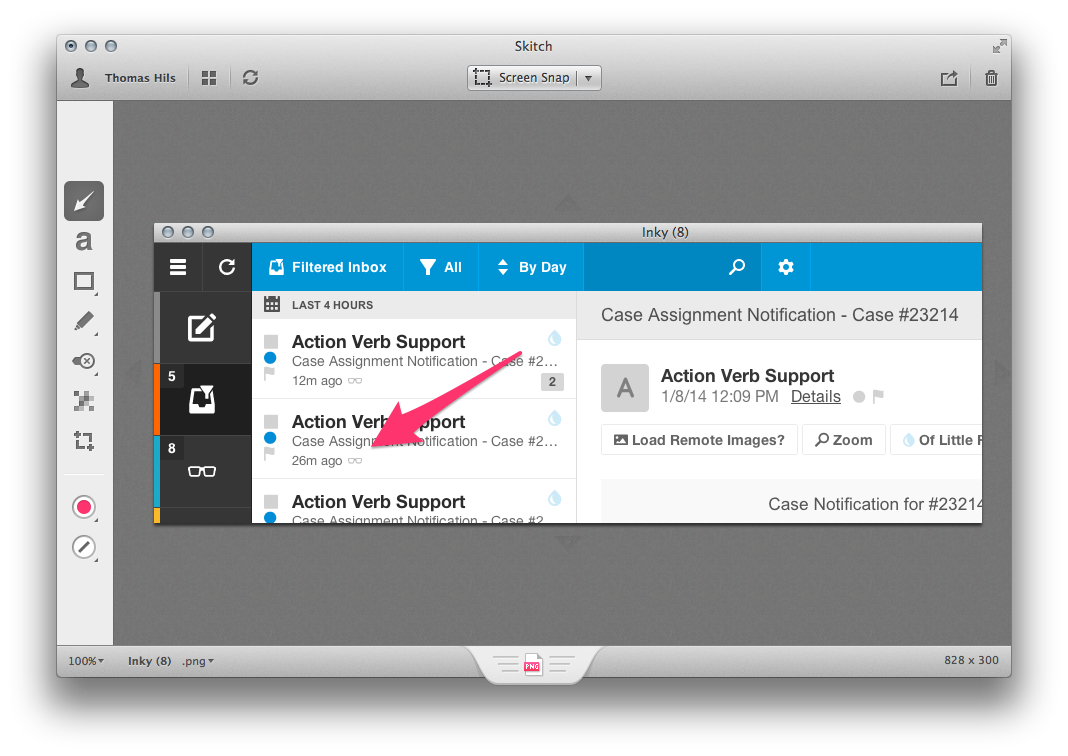 ###10. F.lux
If you spend a lot of time in front of a computer f.lux is another must have app. It changes your screen's color temperature throughout the day to help reduce strain on your eyes. Enter your location and your lighting and f.lux will automatically transition to the best color palette to complement your surroundings.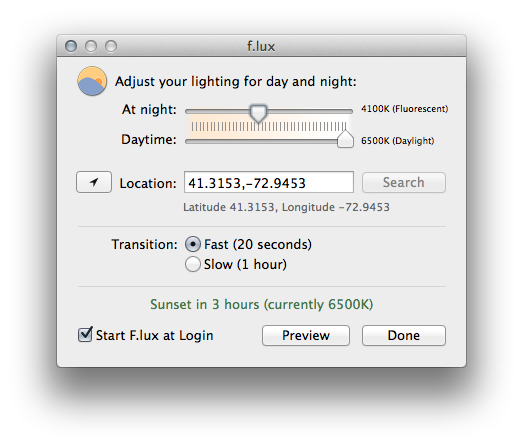 ###11. Bootchamp
If you switch between a Bootcamp partition and OS X a lot (or even a little) you should check out Bootchamp. Bootchamp is a menu bar icon that allows you to easily switch from OS X to Windows, without having to stand there remembering to hold down keys at startup. We all know you've gone to get a drink only to return and have to reboot again.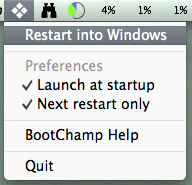 ###12. HyperDock
HyperDock brings much needed improvements to the OS X dock, most notably 'window previews' like in Windows, so that multiple windows don't get lost in the shuffle. HyperDock also provides a whole slew of other features not related to window previews.
Huge array of configuration options related to showing your previews (size, delay, color, animation, margins, layout, etc)
Special types of previews for certain apps (Spotify, Calendar, iTunes, etc)
Additional window management hotkey options, such as a key combo to resize the window from ANY location (not just the corner of the window).
Also a hotkey for dragging an application from any part of the app, not just the title bar
Snap windows when dragging to screen edges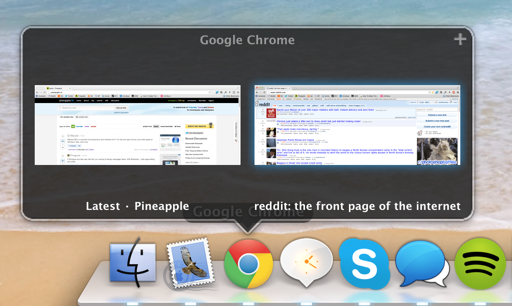 ###13. Caffeine
Caffeine keeps you awake. Caffeine for your your Mac keeps your computer awake. In actuality, Caffeine is a menu bar applet that allows you to keep your Mac awake, your screen on and bright. Nothing will kill the mood of a great movie quite like your Mac's screen going off mid-scene.
###14. Mou
Mou is a fancy looking Markdown editor which is nice (and best of all… free).
Great looking syntax highlighting and live preview
A variety of beautiful looking themes
Post to Tumblr feature
Export to HTML & PDF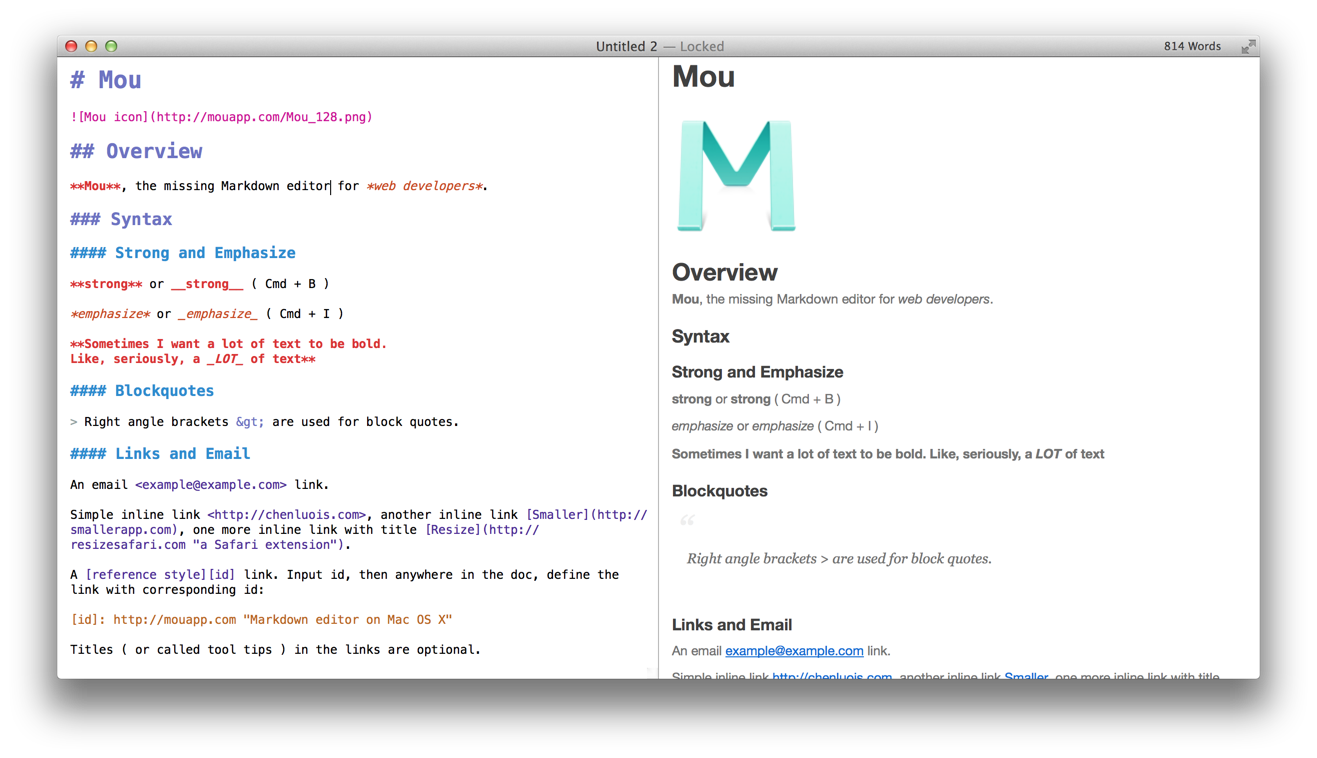 ###15. Visits
Visits is a menu-bar app that pulls from your Google Analytics data, so you don't need to log into the website. It shows the same information that can be found on the site, but simplifies it quite a lot so you can see your 'at a glance' statistics without being bogged down by the overwhelming amount of information in the web version.
Track statistics for multiple properties
Today/yesterday/week/month view
View most visited pages, top referrer pages, top keywords, browser stats and geographical data.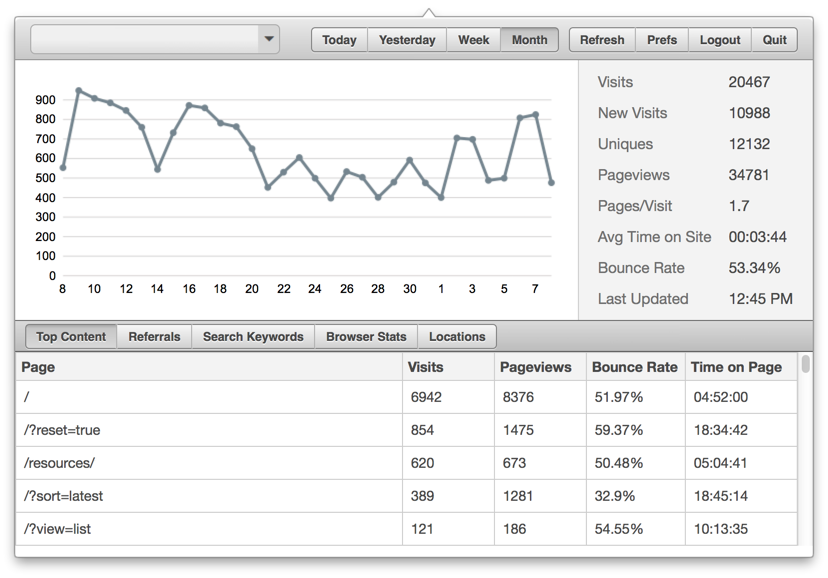 ###16. Github
If you work with Github a lot but don't enjoy spending all of your time in the command line, GitHub for Mac is a great solution. It includes all of the features you'd expect from Github in a clean, visual interface.
Clone repositories
Synchronize branches
Resolve conflicts easily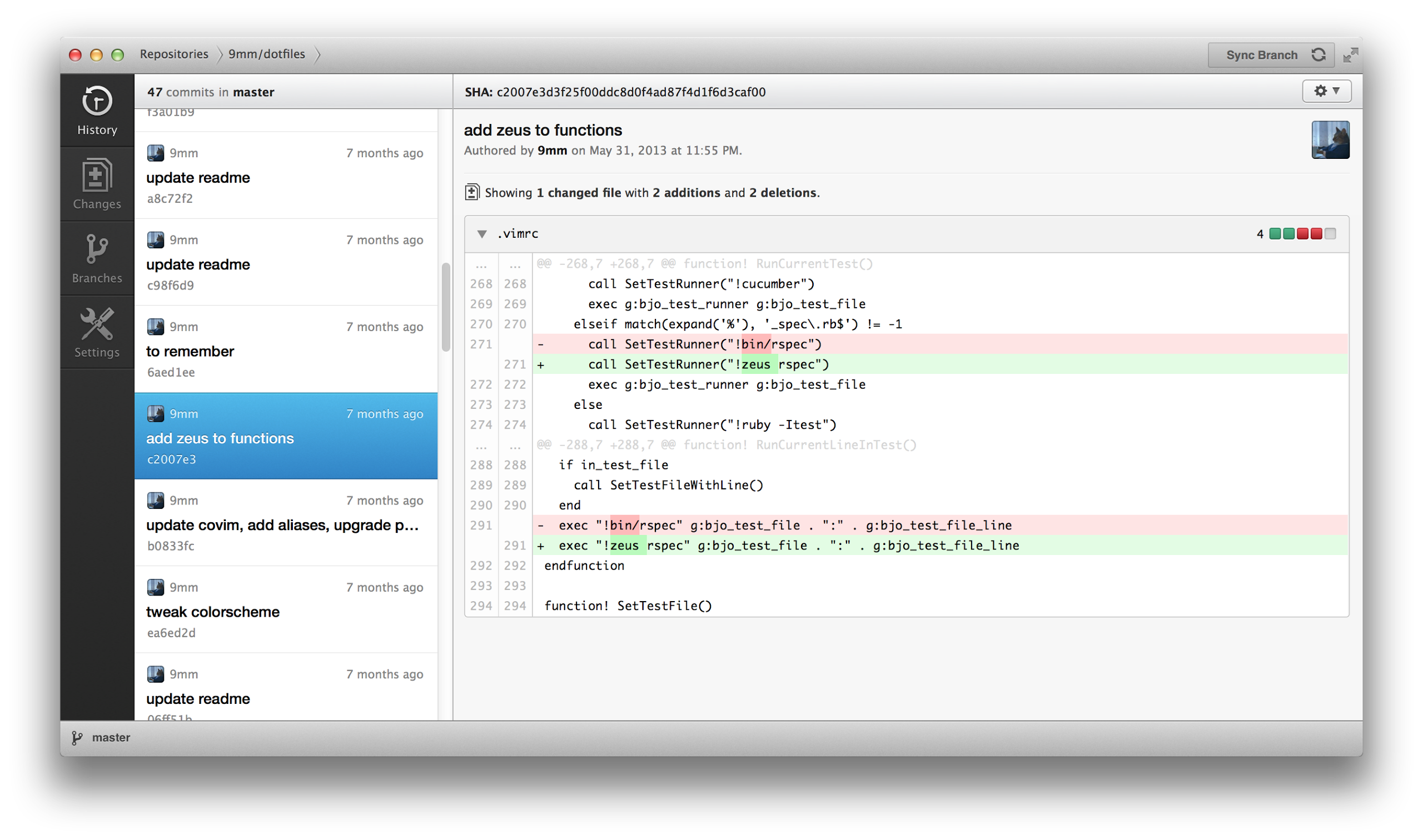 ###17. Colorsnapper
Colorsnapper is a tool for quickly grabbing the color of any pixel on your screen. You point, click, and it pastes output in the format of your choice. It's an excellent tool for designers and artists looking for a way to pull colors with ease.
Customizable global hotkey
14 different color formats including RGBa, HEX, NSColor and UIColor
Paste the color format directly into your CSS file or app code
Easy access to recently picked colors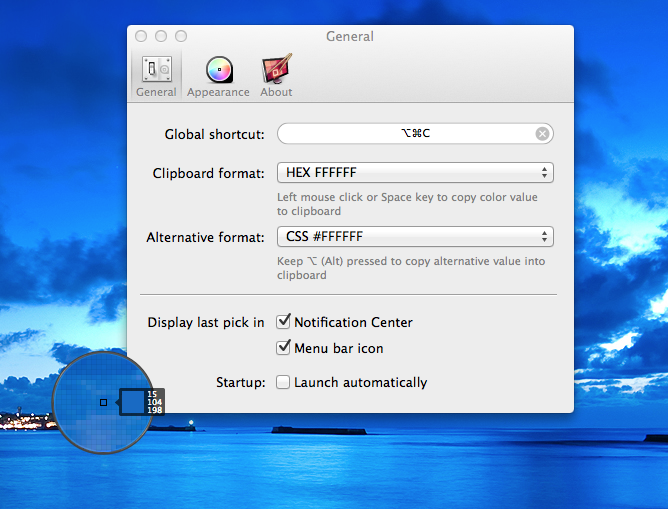 ###18. Sequel Pro
When working with databases in development (and in production in a few cases), Sequel Pro is an amazing MySQL editor. It has a beautiful and intuitive interface, and is packed with a ton of features.
Access to local and remote servers
Beautiful cocoa interface
Powerful query editor with syntax highlighting and on the fly help bubbles
Full MySQL support with user management, table triggers, indexes, etc.
Support for almost 30 different encoding options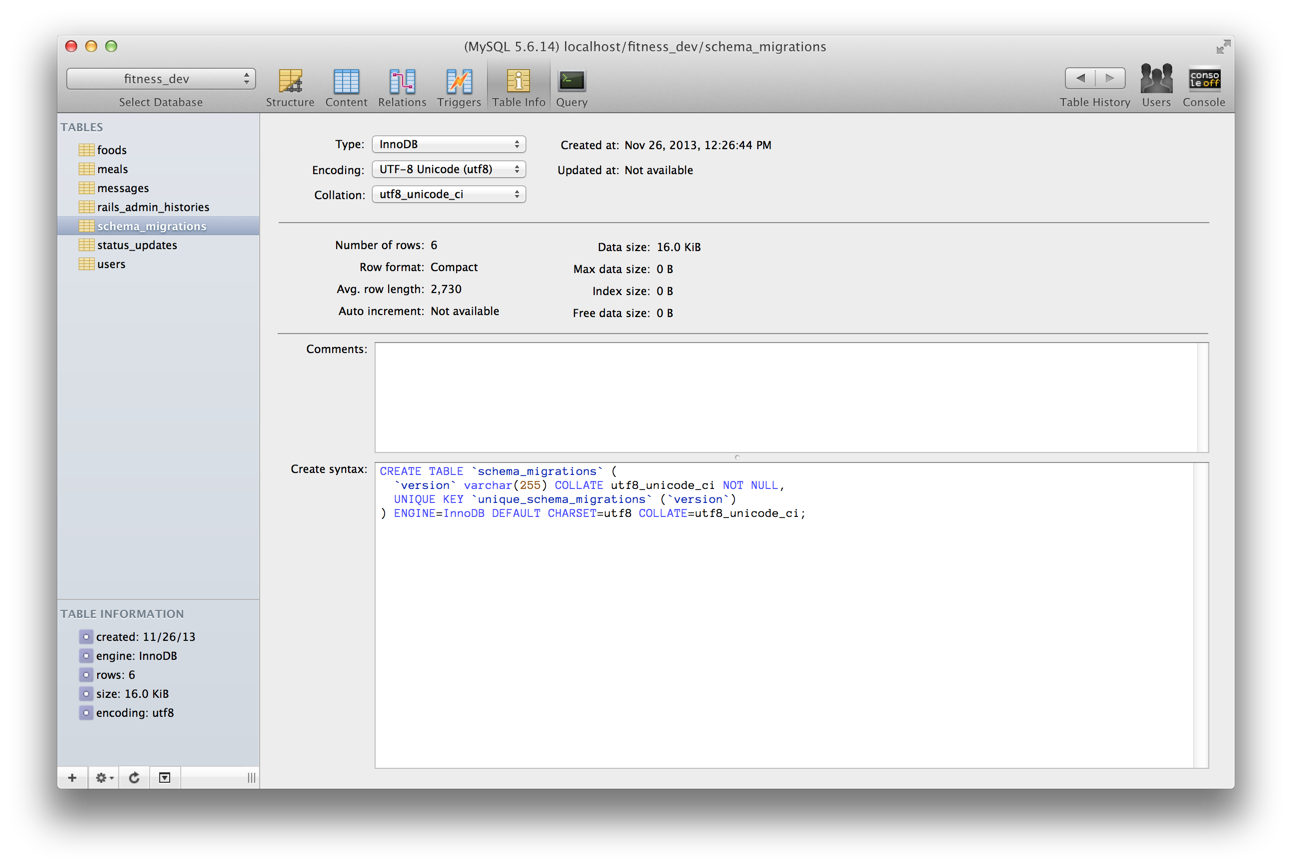 ###19. Electrum
Electrum is a dead simple and lightweight bitcoin wallet with a number of clever features. One of the best is its ability to recover your wallet from a secret seed. Your seed is represented as a 12 word long mnemonic code you can use to rapidly restore your wallet, even if your original harddrive or wallet is completely destroyed.
Secret seed makes restoring your wallet easy
Remote client, no need to download the lengthy blockchain
Both 'simple' and 'advanced' modes
Open source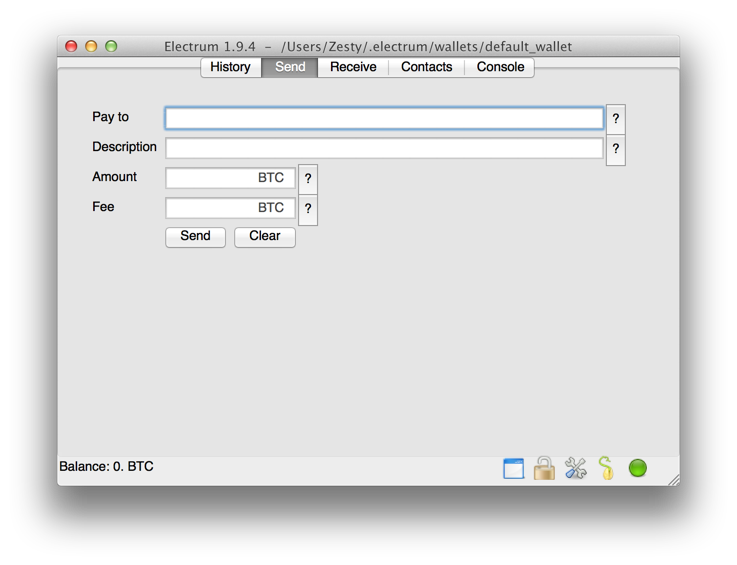 ###20. Live Reload
Live Reload is a tool for web developers that monitors changes in your code and refreshes the page to provide live updates as you work. CSS and image changes are even updated immediately.
Compiles SASS, LESS, Stylus and Coffeescript
Comes with Chrome extensions
Uses JS to refresh the page so it doesn't interfere with Chrome developer tools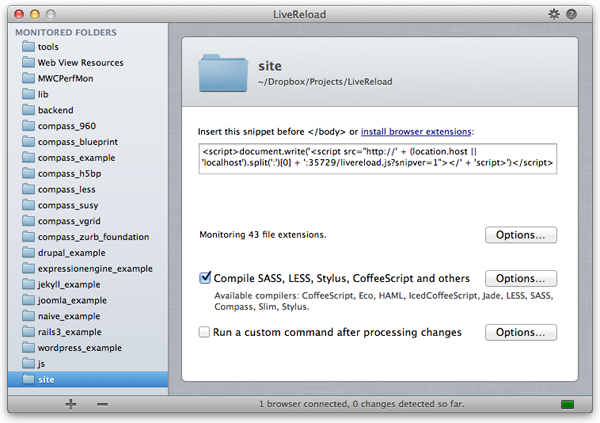 ###21. Bitcoin Monitor
Bitcoin Monitor grabs up to date bitcoin prices from your favorite exchanges and displays them conveniently in your menu bar. You can click the icon to instantly get historical graphs and market depth charts.
Supports all major exchanges and currencies.
Depth charts
Live price updates
Lives in your menu bar