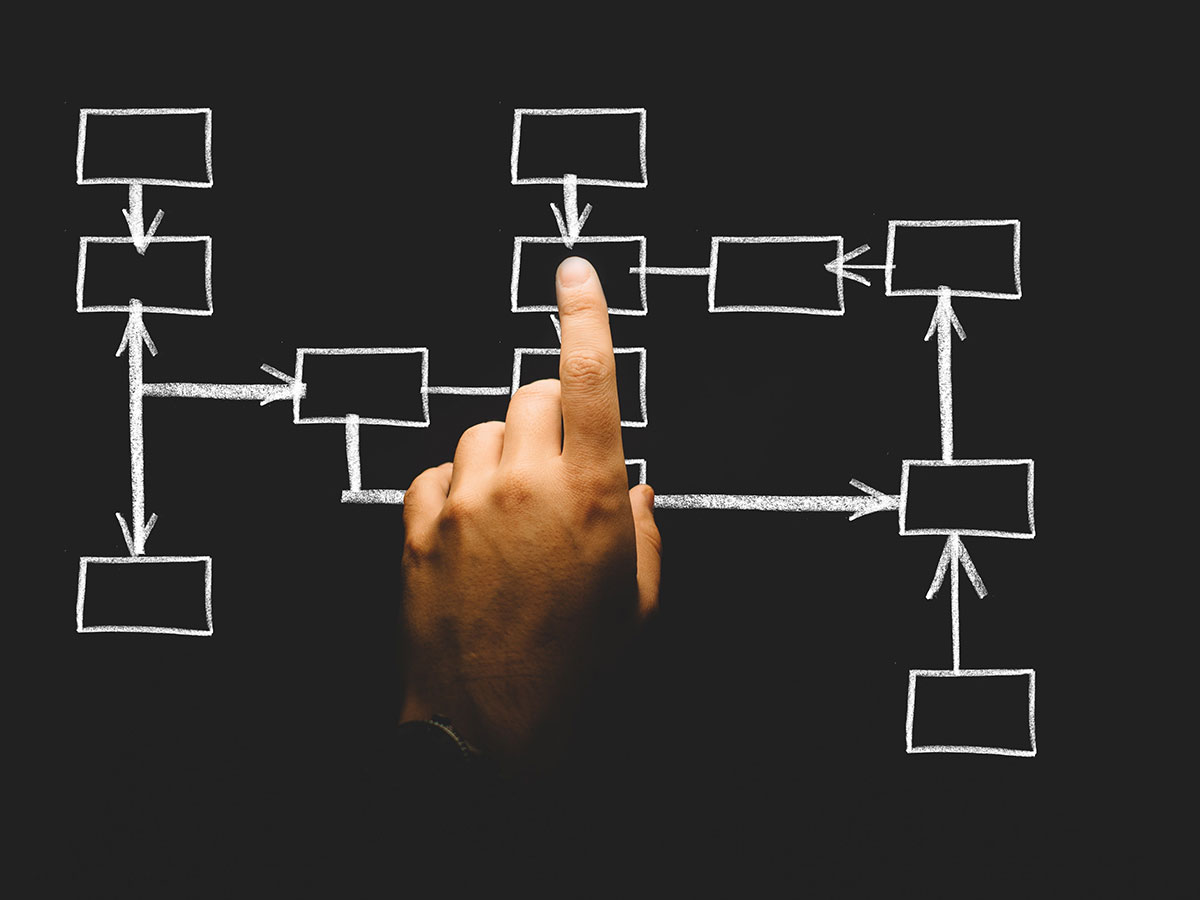 Each of BrickFTP's plans includes the unique ability to invite unlimited users to an organization's secure FTP site. This means no seat counting or running the risk of multiple people having access to the same account. Each user must be invited to access the portal by one set of administrators, which could cause potential delays for larger businesses who have to involve central IT to add new users. To resolve this matter, we have launched a feature, exclusive to Enterprise users, that allows members of a specific group to hold the seat of an administrator for that particular group. This grants the Group Admin permission to add new users without requesting so from the site's central admins.
Groups are an ideal way of categorizing users to make assigning specific permissions easier and more streamlined. Permissions may be granted to a group of users, rather than a site admin having to assign the same permissions to each specific individual.
The new Group Admins feature gives additional power to the member of a specific group to create new users and add them to their group; however, these admins do not have the same full permissions as the main site administrators. The limited permissions were established in an effort to enhance the security and flexible permissions of your particular BrickFTP site.
The ability to designate a group member as an administrator helps keep your stored files protected while encouraging flexibility and collaboration among your team. While a site admin is granted all permission levels, from adding and removing users to managing billing information, a group admin's access levels are much more limited. Group admins may create users and add existing users to a specific group. However, they are not able to modify these group members. If permissions were not limited in this way, group admins could grant certain levels of access to specific users without the site administrator's knowledge, which could result in an unauthorized user having access to files they should not.
To designate a member of a particular group as an administrator, the site admin should log into their BrickFTP site and navigate to the Settings section. By selecting the Groups tab, the administrator can then choose the specific group he or she wishes to delegate Group Admin access to a particular user or users. One the group name is selected, the "Group members" area will list all users who have been added to that specific group. From there, each group member's username will be listed with the option to select that individual as a Group Admin by checking or unchecking the "Group admin" box.
Once the box has been checked, that user may now add new members to their group. The Group Admin can configure the exact permissions these users will receive and what folders will be created for them.
Group Admins can also be assigned when a new group is created and members are initially being added to that group. In this instance, the "New Group" button under the Groups tab (in Settings) is selected, and once the new group has been titled and any preferred notes are added, group members can be selected from the drop-down list. The "Group admin" box may be checked to delegate administrative access to any individual member.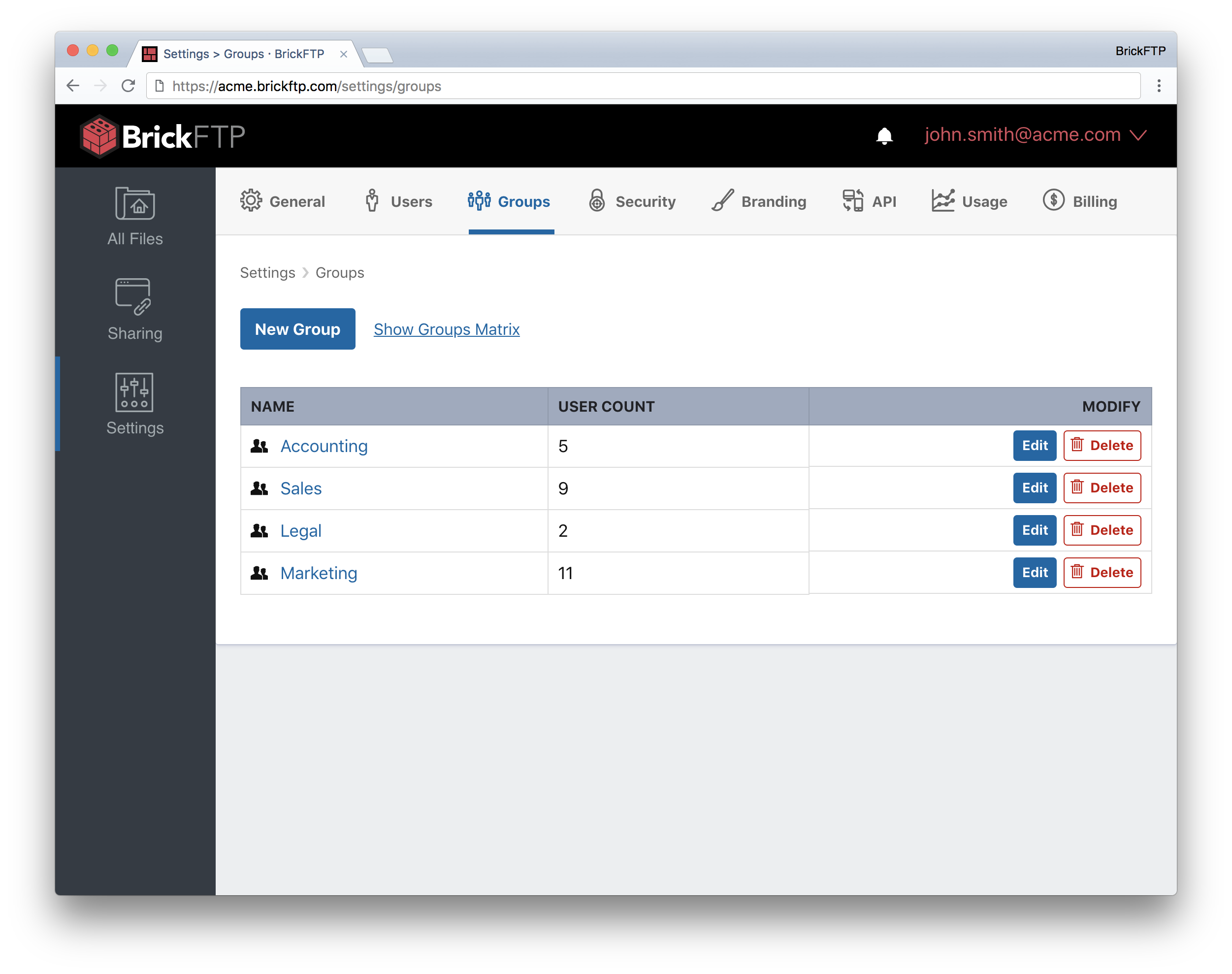 This is an ideal solution for larger organizations that need the ease and flexibility of adding new users to their BrickFTP site without involving central IT. In practice, an organization could have specific groups created for each of their company's departments, i.e. Sales, Marketing, Human Resources, Accounting and so forth. The head of each department could be delegated as a Group Admin in BrickFTP, giving them the ability to add new staff members to their teams so they can easily upload, download, share, store and collaborate on files relevant to their department.
The Group Administration feature is available only to Enterprise Plan users. If you have any questions about this new feature or BrickFTP's Enterprise Plan, please email support@brickftp.com or call at 1-800-286-8372.